Today at Gamescom Sony announced new low price points for the PlayStation 3. The two standalone models currently in the marketplace are receiving $50 price cuts effectively immediately. The 160GB PS3 now costs $249 and the 320GB model costs $299. All of the current console + game bundles (Call of Duty: Black Ops, Killzone 3, inFamous 2 (new)) remain at the $299 price point. The Sports Champion Move bundle is the priciest at $349.
In related PS news, Sony has introduced a new PSP model into the European market. The PSP E-1000 features a sleek new matte design and ditches WiFi functionality. The new low price is €99.00 and will hit European PAL territories this fall. See images at the second source link. No word on whether or not it'll make its way into the States. But no matter; Vita is coming.
Sony's next-gen handheld known as the NGP is going to be the talk of the town at this year's Electronic Entertainment Expo (E3). During their press conference Sony will likely give the NGP an official name, price, and release date. To ramp up anticipation for the announcement, they've posted five "NGP Previews" at the PlayStation.Blog website. They introduce gamers to a handful of the system's launch titles and they include Uncharted: Golden Abyss, Wipeout, Sound Shapes, Hustle Kings, and Super Stardust Delta. The former three previews were paired with video demonstrations, and they're embedded here for your viewing pleasure (one above, two after the break).
E3 is just days away; Sony's press conference happens Monday June 6 at 5PM (PST). Until that time, check out the video previews and refresh your knowledge when it comes to all things NGP.
Was your heart all a-flutter when Sony announced NGP (Next Generation Portable), the successor to the PSP at their January unveiling event in Tokyo? If so, you'll want to set aside about six minutes of your day to watch this brief but highly informative glimpse into the man behind the product's vision. President and Group CEO of Sony Computer Entertainment, Inc. Kaz Hirai talks about the NGP announcement and where he sees the powerful and uniquely designed handheld fitting into the competition (read: Nintendo 3DS).
[Via PlayStation Blog]
Game: Metal Gear Solid: Peace Walker
Publisher: Kojima Productions
Release date: Available today (PSP)
Metal Gear Solid: Peace Walker takes place after the events in Metal Gear Solid 3: Snake Eater.  The game controls are different from Portable Ops, the last MGS title made for PSP.  Thanks to ad-hoc and WiFi support, Peace Walker allows for co-op experiences within the campaign mode.  Check out the brief demo above to see how the analog nub and D-pad control Snake in this game.  Since the demonstration only featured the tutorial level found at the start of the game, I was unable to go through all the motions of the game.  However, from what I saw and was told, Peace Walker is not only a great PSP title, it is being considered one of the best MGS games in the franchise.  As a big fan of creator Hideo Kojima and all the work he's put into the MGS games over the years, I am very much looking forward to picking up a copy of Peace Walker and advancing the back story of Solid Snake.
The fellas at TechRestore have just changed the game for product disassembly captured on video in the same way Google did it with unboxing.  It's called stop-motion folks, and it rocks.  Watch as the PSP Go gets stripped and put back together again in under two minutes.
[Via Engadget]
Your favorite comics have finally come to the PSP with the launch of the Digital Comics service.  This is what you can expect from the initial catalog: "Choose from the battling superheroes of Marvel, including Spider-man, X-Men and the Fantastic Four, to Disney's Mickey Mouse and Donald Duck. You'll find TRANSFORMERS and Star Trek from IDW, alongside characters from Titan, iVerse and 2000AD, as well as the latest underground sensations and works from local publishers."  In the Playstation Store you will now find a Comic Store section where you can browse and purchase the available comics selection.  With a feature called AutoFlow you can move your comic frame-to-frame and zoom in and out.  You also have the option to listen to your music while you read.  Head over to the Playstation Comics website to browse the catalog and chat with other users.  It's worth mentioning that there is a "free comics" category, so if you've got a PSP try it out!  Jump after the break to watch an introduction video to the service.
[Via Engadget; PlaystationBlog]
Shortly after being announced today at GamesCon, the two most exciting new software ventures on the PSP (and the upcoming PSP go!) have revealed themselves in video form.  Take a look for yourself above; the 100MB bitsize digital download-only games look great, and the Marvel comics reader with the "Autoflow" panel changer looks promising.
[Via Joystiq]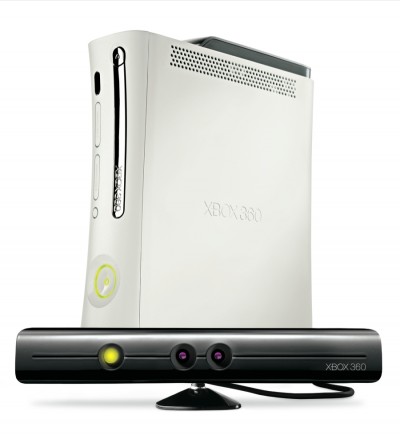 The Big Three–Microsoft, Sony, and Nintendo–showed off their present and future technologies in the video game and entertainment businesses at this year's bigger and badder Electronics Entertainment Expo in Los Angeles, California.
In my opinion, Microsoft stole the show with a brilliant keynote presentation that showed off a great line-up of games including tons of first-party (Halo 3: ODST, Halo Reach) and third party (Splinter Cell Conviction, Alan Wake) sure-fire hits.  The special presentation by Harmonix with The Beatles: Rock Band definitely has people excited about the next game in the Rock Band series.  Xbox's exclusive song, "All You Need is Love" will surely get people to buy the game for the Xbox over the other consoles.  Xbox 360-exclusive games worth mentioning include Forza Motorsport 3, Crackdown 2, Left 4 Dead 2, and Shadow Complex.  The Xbox 360 plans on stealing Sony's thunder with legendary PlayStation-exclusives games such as  Final Fantasy XIII and Metal Gear Solid: Rising coming to the Xbox 360 this fall.  Tony Hawk: Ride and Modern Warfare 2 also made exciting appearances.
As great as the Xbox 360 game line-up looks, it was the unveiling of Project Natal that made everyone's jaws drop with amazement.  Natal is Microsoft's way of making YOU the controller.  No Wii-motes, nunchucks, or wands.  Natal is a device, similar-looking to the Wii Sensor bar.  It sits below or above your TV set.  It contains a camera, IR sensors, and a built-in microphone.  With facial and voice recognition, the technology built into it is extremely advanced.  Simply put, Natal can pick up and output your every movement from your head to your feet.  It has full-body motion control.  Here's an example of Natal in natural action.  You walk in front of your TV, your Xbox 360 recognizes who you are, automattically signs you into your Xbox Live account, and bring you to the New Xbox Experience home screen.  You can use hand gestures to play a game, watch a movie, and so on.  You decide to play a racing game with some of your family members.  Your hands control the steering wheel, your feet the pedals.  Take a quick pit stop, and your dad can jump in the action and replace your tired wheels by unscrewing and placing in new tires.  Then it is back to the races.  Natal opens up a whole new world of interactive gaming.  It truly has me excited about the future of video games, especially the Xbox 360.  There is no price point and release date for the code-named Project Natal.  However, it has been said that it will definitely not be out this year (possibily in 2010), and the price will be under the cost of the console itself (under $250).
Check after the break for videos of Natal in action, as well as quick overviews from the Sony and Nintendo (not nearly as impressive) keynotes.
The new version of Sony's Playstation Portable was leaked today to the public through various sites and blogs.  Reminicent of Sony's aged Mylo "Internet device," the PSP Go! will feature a large 3.8in. display, a slide out D-pad, the classic PSP nub, the Playstation shape buttons, and start and select.  It contains 16GB of flash storage and built in Bluetooth.  Interestingly, the UMD drive is gone.  There is only a Memory Stick Duo slot–will this be the future medium for PSP games?  Only time will tell.  Sony is expected to go into more detail with this new device at E3 this week.  Check out Engadget for a video of a Sony representative talking about the PSP, and see Gizmodo for official and in-use stills of it.  Is that a PSP version of LittleBigPlanet I see?  And was it mentioned that portable versions of Gran Turismo and Metal Gear Solid are on the way?!
[Image via Engadget]