Did you know…
Although roughly a third of "The Avengers" is set in New York City precious little was actually filmed there. ILM crew members photographed 7-miles of city streets from a variety of heights and at different times of day totaling 250,000 images. The crew then digitally recreated roughly 20 square blocks of mid-town Manhattan using a variety of techniques. Live action shoots were held primarily on sound stages in New Mexico and in the streets of Cleveland.
Too many words for ya? Go "behind the [movie] magic" and discover how exactly the Industrial Light & Magic visual FX team assembled the Avengers in NYC without even being there. Incredible stuff.
Earlier this month it was reported that Avengers director Joss Whedon would return to write and direct the sequel and develop a live action series for Marvel Television at ABC. Today more information regarding the latter announcement was divulged. The ABC drama will be called S.H.I.E.L.D. (which stands for Strategic Homeland Intervention, Enforcement and Logistics Division) and is based on the league of Marvel superheroes headed by Nick Fury (who is played by Samuel L. Jackson in the movies). S.H.I.E.L.D. will be written by Whedon, his brother Jed, and Jed's wife Maurissa Tancharoen; these three previously collaborated on Dr. Horrible's Sing-Along Blog and FOX's Dollhouse. They will executive produce with Jeffrey Bell and Marvel TV's Jeph Loeb. According to Deadline the show has officially been greenlit and production is already underway. Whedon plans on directing at least the pilot.
The Avengers are preparing to assemble on TV; which members of S.H.I.E.L.D. do you think Whedon and friends will decide to introduce on the small screen?
[Via Deadline]
Well this is certainly the best thing you'll see all day. It's The Avengers GAG REEL! These guys looked mighty and impressive on the big screen, but when they're goofing around on set in their super hero costumes they just look downright silly. This is the kind of thing that only lasts so long on the Internet, so watch it while you can. Once it's gone, you'll be forced to shell out some money for the upcoming Blu-ray release.
AVENGERS ASSEM… oh f**k what is the line?
Update: I warned you! The movie studios have been on the prowl for all leaked versions of the Avengers gag reel from the Blu-ray release, and the two versions I previously embedded above were quickly pulled from the Internet. Now you're left with that magnificent still from the bonus material as you count the days leading to September 25.
What a day! Arrested Development keeps its head down and powers through and Disney and Marvel announce that The Avengers helmer and geek god Joss Whedon will return to write and direct the anticipated sequel tentatively titled The Avengers 2. The superhero summer blockbuster hasn't even hit Blu-ray yet, and we still have to get through Iron Man 3, Thor: The Dark World, Captain America: The Winter Solider, Guardians of the Galaxy, and Ant-Man, but just knowing that the mastermind behind arguably the greatest superhero movie of all time is going to do it again. And if that wasn't enough, Whedon also plans to develop a live action drama series set in the Marvel universe for ABC (it may or may not star members of the elite Avengers team).
After Disney CEO Bob Iger spilled the beans during the company's earnings call, Marvel released the following statement nicely summing it all up: "Joss Whedon has signed an exclusive deal with Marvel Studios for film and television through the end of June 2015. As part of that deal, Whedon will write and direct Marvel's The Avengers 2 as well as help develop a new live action series for Marvel Television at ABC. He will also contribute creatively to the next phase of Marvel's cinematic universe."
That last bit is interesting, isn't it? Will Whedon be free to dip his toe in Phase Two waters? Whatever comes of that, rest assured knowing that the man behind Firefly isn't going anywhere anytime soon Marvel fans. And for you Whedon fans, perhaps his recent shift in luck will amount to a TV series lasting more than a few seasons (Buffy and Angel notwithstanding).
Update: Save the date; The Avengers 2 (that's a tentative title) releases May 1, 2015. Now cry because that's so far from now. And then later recover because you know that new installments from the other Marvel franchises are on the way.
Have you been waiting patiently for Marvel to come out with an ultimate collector's edition of all their superhero movies produced thus far? This should exceed your expectations. This September Marvel will release "Marvel Cinematic Universe – Phase One: Avengers Assembled", an extensive Blu-ray bundle that includes the following movies: Iron Man, The Incredible Hulk, Iron Man 2, Thor (2D/3D), Captain America: The First Avenger (2D/3D), and The Avengers (2D/3D). The 10-disc collection also includes a bonus disc labeled "The Phase One Archives" that's filled with "never before seen, classified information." Each Blu-ray disc comes packaged in a sleeve featuring exclusive artwork by Matthew Ferguson that "distills each film to its most iconic element." A pile of "top-secret dossiers" make up the bundle, too. All of this is packaged inside a S.H.I.E.L.D. containment case that also houses a glowing Tesseract. It doesn't get any cooler than this, people.
The "Phase One" collection comes out September 25 and is now available for preorder at Amazon for a reasonable $139.96. Be sure to get a closer look at the exclusive artwork in the gallery below. After the break there's a clip. If this is all too much for you, also know that The Avengers is coming to Blu-ray and DVD standalone on the same day (9/25); these can also be preordered at Amazon today.
[Via Marvel] (Click here for more…)
Since "The Avenger Initiative" was hinted at in 2008′s Iron Man, moviegoers have been anticipating the epic superhero movie that would bring together Marvel's finest. Under the guidance of geek god Joss Whedon, the Avengers assemble today. Iron Man, Thor, Captain America, Hulk, Hawkeye, and Black Widow unite in the ultimate superhero movie, The Avengers, out today.
I just came out of a midnight screening, so I'll keep it short and sweet. The Avengers is this: phenomenal eye candy, perfect pacing, balanced tone, comedic as it is epic in scale, and most of all extremely entertaining. No spoilers, see? Just make sure you sit through all the credits; there is not one but two tags to look out for!
Now… May the Fourth be with you.
It doesn't get much better than this, does it?
The Avengers opens May 4.
This brand new theatrical trailer for Marvel's The Avengers will make you experience the most intense nerdgasm you've ever had since this Tron trailer. It cranks up a level of anticipation beyond the threshold of normality for what will likely be the most epic superhero movie produced to date. Directed by geek god Joss Whedon, the Avengers–Iron Man (Robert Downey Jr), Thor (Chris Hemsworth), Captain America (Chris Evans), Hulk (Mark Ruffalo), Black Widow (Scarlett Johansson), and leader Nick Fury (Samuel L. Jackson)–assemble to face off against Thor's adoptive, evil and twisted brother Loki (Tom Hiddleston). Turn up the resolution to HD, go full screen, and enjoy every single second of this action-packed, truly extraordinary peek at what's in store for movie-goers this spring.
The Avengers hits theatres May 4 in 3D. (In the UK, the name of the movie has been changed to Avengers Assemble and it releases there on April 26.) Check out the new poster after the break. (Click here for more…)
It's a fact: there is a giant segment of people out there who watch the Super Bowl every year for one reason and one reason only: for the commercials. Companies like Anheuser Busch and E*Trade think up of ways to capture the wild imaginations of the public and deep way down their pockets to score spots between all the football action. This year a 30-second spot costs companies on average $3.5 million! In the end it's all about attracting eyeballs and that's what the Super Bowl spectacle does best. Last year a record-breaking 111 million viewers tuned into the game. And with a matchup like the Patriots versus the Giants this year's viewership is bound to jump even higher.
With the world watching and so much money spent, this year's commercials are expected to go above and beyond what we've ever seen before. Prior to the big game, companies have released teasers and even full-length ads that will be aired on Sunday. The two most popular ones so far have been Honda's Ferris Bueller-inspired spot and Volkswagen's Star Wars-themed "The Bark Side" starring a collection of dogs barking the Imperial March. Watch these now after the break.
Following the game on Sunday, check back here to revisit your favorite Super Bowl 46 commercials. They will all be embedded after the break!
Update: The game is over (the Giants beat the Patriots, YEAH!) and the most buzzed about commercials are posted after the break, along with the theatrical trailers that aired (Avengers, anyone?).
Update 2: What did I tell yah? A whopping 111.3 million people tuned into the Super Bowl yesterday, topping last year's viewership (111 million) to become the most watched program in TV history. (Click here for more…)
Prepare yourself for a giant slice of awesome. The Avengers brings together our favorite Marvel heroes in one kick-ass film. In the very first trailer created by a team led by director Joss Whedon, we witness the Avengers–namely Iron Man (Robert Downey Jr), Thor (Chris Hemsworth), Captain America (Chris Evans), Hulk (Mark Ruffalo), Black Widow (Scarlett Johansson), and leader Nick Fury (Samuel L. Jackson)–joining forces to fend off the villainous Loki (Tom Hiddleston). If you recall, Loki is the adoptive brother-turned-archenemy of Thor introduced in the summer blockbuster released in May. Upon watching this trailer over and over again you will likely experience more than one nerdgasm (not unlike the ones you felt here and here). And then a giant wave of anticipation will hit you: The Avengers assemble May 4, 2012.
Oh but there's more. Check out the gallery below for some epic character stills.
Here is the very first image from the set of the upcoming super hero epic The Avengers, released by Marvel. Not that exciting, I know; but when you really think about it, it kinda is. Director Joss Whedon has broken ground on the movie that will bring together Iron Man (Robert Downey Jr.), Thor (Chris Hemsworth), Captain America (Chris Evans), Hulk (Mark Ruffalo), and oh so many more Marvel favorites.
On April 24, the day before principal photography for the film began, Whedon marked the occasion with a short but sweet blog post on the fansite Whedonesque. Here's an excerpt:
Hi Pumpkins, joss here. Tomorrow we start shooting (I THINK I'm legally permitted to say that). Day one. That's right. We'll be shooting the pivotal death/betrayal/product placement/setting up the sequel/coming out scene, at the following address: [Marvel Lawyers rush in, take Joss's keyboard, blowtorch a picture of his family like in "Stormy Monday", drink his milkshake, leave the seat up, fluff his pillows, violently unfluff his pillows, leave]
Oh, Joss. You're going to want to read the rest here. Right! The Avengers assemble in theatres May 4, 2012.
Yeah it's not much but at least it's something.  Marvel, upload a clean HD version of the 5 minute Thor trailer from the Con and we'll all be so happy.
They are: Robert Downey Jr. — Tony Stark; Clark Gregg — Agent Coulson; Scarlett Johansson — Black Widow; Chris Hemsworth — Thor; Chris Evans — Captain America; Samuel L. Jackson — Nick Fury; Jeremy Renner — Hawkeye; Mark Ruffalo — Hulk.  Director Joss Whedon and Marvel head Kevin Feige are up there, too.
Marvel killed it at Comic Con this year.  They literally slaughtered the competition.  After unveiling new footage of Captain America: The First Avenger and Thor (in 3D), the official ensemble cast of The Avengers was announced.  The biggest surprises?  Jeremy Renner (The Hurt Locker) is set in stone as Hawkeye and Mark Ruffalo (Shutter Island, The Kids Are Alright) replaces Edward Norton as Bruce Banner/Hulk.  Marvel head Kevin Feige on the Ruffalo decision: "Ruffalo is Joss Whedon's Banner. He is the Banner that is going to be in that [Bill] Bixby type, wants to help people and is somewhat ashamed of what he goes through but isn't as strong and angry in his Banner form as he is in his Hulk form, which is something we haven't really seen in the past films. .. Something like how he was portrayed in the Ultimates, a guy who just wants to be left alone and wear his glasses and do his science."  Feige also shares that he "hope[s] to develop a standalone franchise" for Renner's Hawkeye post-Avengers.
During the panel Downey Jr. worked the crowd, naturally.  He invoked the success of Inception, saying it was "just about the most ambitious movie I've ever seen."  He continued, "And then thought wait a goddamn second.  Marvel Studios is going to take all of their top super heros and they're gonna put them all together in The Avengers?  That's the most ambitious movie I've ever seen."   He concluded, "If we're going to make a movie this ambitious [then] the most important thing is that we had to find a person to helm it to get your [the fans'] approval".  Enter Joss Whedon: "I have had a dream all my life and it was not this good…This cast is more than I could have ever of dreamed of working with. And I am going to blow it…I need your love, I need your support."  Joss, you got it.
The Avengers is slated for a May 4, 2011 release.  Whet your appetite with Thor and Captain America: The First Avenger on May 6, 2011 and July 22, 2011 respectively.  Bonus!  Look in the gallery below for newly released mini-one-sheets featuring Thor and Cap concept art.  Peek after the break to watch your 2011 Avengers assemble at Comic Con in video form.
[Via IGN, here, here, here & here; Marvel]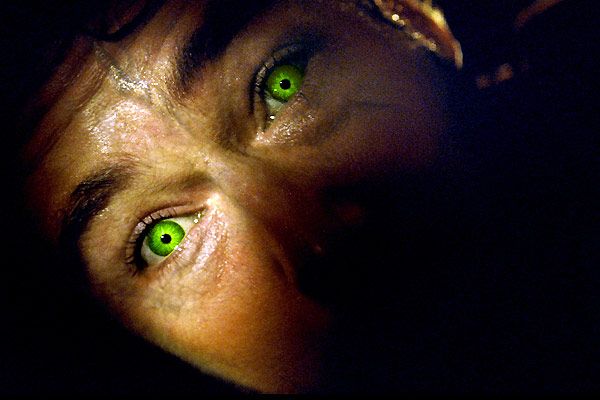 Hollywood is good at some things and bad at others.  Filling the role of The Hulk falls in the latter category.  Ang Lee's Hulk (2003) starred Eric Bana as the genetically-enhanced superhero.  People didn't like that movie so they started from scratch.  Louis Leterrier's The Incredible Hulk (2008) introduced us to a new Hulk played by Edward Norton.  This reboot was better received by the fans and critics.  After it broke that Joss Whedon would direct the dream team consisting of Robert Downey Jr., Chris Evans, Chris Hemsworth, Edward Norton, Samuel L. Jackson, and Scarlett Johannson, fans 'round the world were ready and willing to accept this group as The Avengers.  Then this hit the 'Net: Edward Norton is out.  Entertainment site HitFlix got the exclusive scoop, and this is the statement they received from Marvel Studios President of Production Kevin Feige:
"We have made the decision to not bring Ed Norton back to portray the title role of Bruce Banner in the Avengers. Our decision is definitely not one based on monetary factors, but instead rooted in the need for an actor who embodies the creativity and collaborative spirit of our other talented cast members. The Avengers demands players who thrive working as part of an ensemble, as evidenced by Robert, Chris H, Chris E, Sam, Scarlett, and all of our talented casts. We are looking to announce a name actor who fulfills these requirements, and is passionate about the iconic role in the coming weeks."
What I'm getting from this statement is that the production team, including Whedon, did not get along so well with Norton, this led to creative differences, and utlimately to Norton's exit.  But shortly this statement was released, Norton's agent Brian Swardstrom of WME retaliated by calling Feige's statement "offensive" and his comments "unprofessional, disingenuous and clearly defamatory."  Apparently Norton met with Whedon and "several weeks of civil, uncontentious discussions" resulted.  In the end, though, Marvel "had decided to go in another direction with the part."  Whatever the reason may be the fact remains so–Ed Norton will not play Hulk in The Avengers and Hollywood is back to the drawing board yet again with this apparent impossible to cast character.  The movie is still set for a summer 2012 release.
And yet I have faith Joss Whedon will direct a fanstastic Avengers movie!
OK, did you take that all in?  Good.
According to Deadline, Buffy the Vampire Slayer-Dollhouse-Firefly-Serenity-Dr. Horrible's Sing Along Blog creator Joss Whedon is in "final negotiations" to direct Marvel Studio's mega-sequel The Avengers!  Whedon has been rumored to helm the massive superhero flick for some time now, and I can't believe the stars are aligning.  The Avengers will bring together Iron Man (Robert Downey Jr.), The Hulk (Edward Norton), Captain America (Chris Evans), Thor (Chris Hemsworth), and Nick Fury (Samuel L. Jackson), SHIELD leader.  Others are expected to join, too.  Thor and Captain America will be introduced in their own movies sometime next year.  The Avengers is on track to hit theatres May 2012.
[Via Deadline]