Kanye West travelled to Prague not so long ago to film a 35 minute short film called Runaway.  The film, directed by West & written by music video collaborator Hype Williams, plays like an extended and highly perfected music video.  Nine songs from West's upcoming fifth studio album My Beautiful Dark Twisted Fantasy are interspersed throughout the film that premiered Saturday night simultaneously on MTV, MTV 2, MTV.com, BET, BET.com, and VH1.com.  Watch it uncensored after the break.
The film tells a short story about a beautiful phoenix (played by model Selita Ebanks) falling to Earth and falling in love with a man played by Kanye.  It opens up with a short introductory quip by Nicki Minaj (in her overzealous British accent) as she invites the viewer to "gather 'round children, zip it, listen!"  Then the first beat drops.  As Kanye drives his luxury car through a wooded area populated by grazing deer (who appear to be CGI), 'Ye raps the title track "Dark Fantasy."  In the distance up in the sky a plume of fire quickly descends to the ground, crashing into Kanye's car and forcing 'Ye to come to the rescue.  As the track goes "Can we get much higher?  Oh, oh, oh oh…" we catch our first glimpse of the Phoenix injured on the pavement.  Kanye picks her up and carries her away from the wreck, walking slowly towards the camera as the fire blazes in the background and "Dark Fantasy" winds down.  The title card "Runaway" appears, the track ends, and the story resumes at Kanye's home.
The Phoenix wakes up and finds herself disoriented in our markedly different world.  Ebanks does a fantastic job throughout the film portraying this sense of feeling out of place in a foreign land–the ruffling of her feathers, the way she moves her claws and darts her head.  All of these small but very distinct qualities add to her stranger in a strange land mentality that brings the film's overall theme into focus when the conclusion rolls around.  She is startled by a breaking news story shouting from the TV; Kanye appears and informs her, "First rule in this world baby: Don't pay attention to anything you see in the news."  Take note: the film does not contain much dialogue (not including the songs, obviously), so listen carefully to what Kanye and Ebanks' characters have to say.  Kanye's message is not hiding–it lives in the songs, the visuals, and also in what he (and the Phoenix) have to say.
Next up is "Gorgeous" — Kid Cudi sings the chorus and Kanye raps a verse as we watch the Phoenix interact with nature and animals.  While she's frolicking in the backyard and getting acclimated to our world, Kanye looks on from inside the house.  He's in love with the mysterious bird that fell into his lap.  Quite abruptly the track ends and a distinctly new version of "Power" begins.  Kanye plays with the beat on his sampler and the Phoenix twitches along with it.  A wave of comfortability hits the Phoenix and so she fearlessly begins to seductively dance to the heavily sampled "Power."  Then as abruptly as it started "Power" ends and the signature horns of "All of the Lights" are introduced. (Click here for more…)
James Cameron did it.  He really did it.  He managed to turn a childhood dream into a twenty-first century masterpiece.  He wrote the story ten years ago but he knew that the technology was not yet up to par to create his visionary planet Pandora.  So he patiently waited until everything lined up.  For the past four years, Cameron and his talented crew figured out how to seamlessly integrate the CG world with the real world, tying in an engrossing and timely story to boot.  Gorgeous, triumphant, groundbreaking; Avatar is all that and more.
What is Avatar about?  The movie focuses on Jake Sully, a paralyzed former U.S. marine who was injured during combat on Earth.  When Jake's twin brother dies he is called upon by a corporation to take his place in the Avatar program.  Having been recruited into the program, Jake travels to Pandora, a spectacularly large planet that is inhabited by the indigenous Na'vi (the tall blue humanoids) as well as other animals and creatures.  We quickly learn that the corporation has occupied Pandora because the planet contains vast amounts of a mineral called Unobtainium that sells for a lot of money on Earth and promises to solve the Earth's energy crisis.  The problem lies in the fact that the Na'vi people live right on top of the richest deposits of the mineral.  The Avatar program includes a group of scientists and military men.  Since humans cannot breathe the air on Pandora, the scientists discovered how to place human consciousness into a remotely controlled genetically engineered Avatar body.  Because they share the same DNA, Jake is a perfect fit for his brother's Avatar.  While the scientists are trying to find a diplomatic way to make the Na'vi move from their land, the militarists are trigger-happy and quickly find an excuse to destroy the Na'vi's most important landmarks to excavate the mineral.  All the while, Jake is stuck in the middle.  He makes a deal with Colonel Quaritch, the military head of security; Quaritch promises to have the corporation pay for a new pair of legs for Jake when he returns home if Jake infiltrates the Na'vi in his Avatar body to gain their trust.  Though he agrees to this deal at first, Jake quickly realizes that he must help protect the Na'vi from "the sky people."  The movie follows Jake becoming accepted into the Na'vi tribe, gaining their trust, falling in love with a powerful Na'vi warrior, and fighting against his own people.
I know what you are thinking because I was thinking the same thing during the movie: Avatar sounds like Pocahontas meets The Matrix.  Jake, like John Smith, voyages to a distant new world where his mission is to drive away the native people so his people can dig for precious minerals.  During his time with the natives, though, Jake learns the land and even falls in love with the chief's daughter.  Having made a genuine connection with the new world, he has no choice but to help the native people protect it from the evil corporation.  All the while, Jake is harnessed into a technologically advanced tube that transmits his consciousness into another reality that starts to "feel more real" than life in his human body.  Pocahontas meets The Matrix indeed.
Avatar makes for a great Western set in space.  Although it comes off subtle, the movie can be read as a timely piece that reverberates today's heated political climate and the U.S.'s imperialist ways (our involvement in Afghanistan and Iraq).  It also has hints of 9/11 references with over-the-top destruction scenes and the use of terms "terrorists" and "shock and awe."  Cameron is smart to keep these political inferences in check, but it would be naive not to notice them.
If you are going to see this movie (and you should) be prepared to enter a brand new world and be part of a cinematic landmark.  The world of Pandora is stunningly beautiful; Cameron completed a difficult task when he decided to go about creating his dream planet filled with native people, countless wildlife, and a living and breathing environment.  The mingling of CG Avatars, the Na'vi people, and environments with humans and real surroundings is done in a way I have never seen before.  CG motion-capture animation and realism have become one and the same, and this results in a true suspension of disbelief; you simply cannot tell what is real and what is computer-generated anymore.  Cameron has reached the pinnacle of 3D cinema with Avatar and has set the bar very high for future 3D-enhanced movies.
Avatar is meant to be watched in 3D.  Cameron and crew created special high definition 3D cameras for the making of this movie, and you can clearly see all the hard work and attention to detail that was put into it.  Reminiscent of Pixar's UP, Avatar utilizes 3D technologies to fully immerse the viewer into the world that the on-screen characters live in.  In these movies nothing pops out at you and shouts, "Look, I'm in 3D!"  In this way, 3D is no longer a gimmick with glasses; it provides a new medium for visionaries to help their audiences forget they are in a movie theatre and start believing they are part of the movie itself.
Years from now Avatar will be remembered for the movie that pushed visual effects to its limit, and even further than that.  James Cameron promised a groundbreaking 3D experience, and Avatar delivers on all levels.  The story, the characters, and the score are all top notch but it's Pandora, its inhabitants and fantastical nature (plants and creatures included) that will be deeply ingrained in the viewer's mind.  To be frank, the theatrical and televised trailers do not do this movie much justice.  To use the old adage, you simply must see it to believe it.
Simply put, Death Cab for Cutie's Narrow Stairs is what music is all about.  All eleven tracks, from the rhyming "Bixby Canyon Bridge" to the soft yet entrancing "The Ice is Getting Thinner," reveal to the listener a doorway to a place where vocals do not just provide words to a song–they are there as a vital piece of the instrumentation and wholeness of the song.  Death Cab is comprised of a guitarist in Chris Walla, a bassist in Nick Hammer, a drummer in Jason McGerr, and the lead vocalist, guitarist, and pianist in Benjamin Gibbard.  Although one can sit and review the meanings behind the emotion embedded within each track, this is not my mission.  It is far more worthy to discuss Gibbard's attempt at going against the status quo and creating a spectacular album that shines in almost every way.
Continue after the break.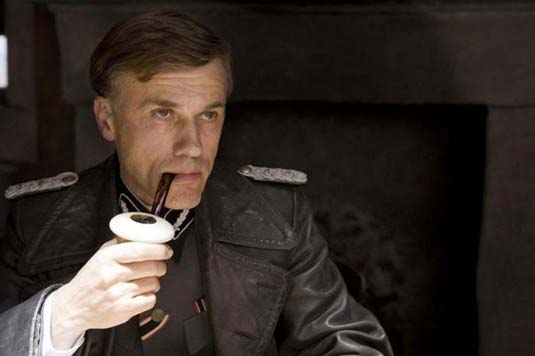 Inglourious Basterds is one of Quentin Tarantino's finest films made to date.  It is dramatic, it is comedic, it is gory, and it is very Tarantino.  The film is separated into five different "chapters" each involving its own storyline that connects to the one before it.  In traditional Tarantino style, emphasis is put on the (often subtitled) dialogue and subtle character interactions and expressions.  Those who are looking for immediate action may find this mildly irritating, though the eventual over-the-top gruesome action is quite satisfying.
From the trailer and overall buzz of the movie one would probably expect that Brad Pitt is the main protagonist and star of this film.  Although he does play an integral part as the leader of the Basterds, the "star role" is shared with the entire main ensemble and the supporting cast.  Christoph Waltz's portrayal as "Jew Hunter" Col. Hans Landa is magnificent, Mélanie Laurent's Shosanna Dreyfus is disturbing and enticing, and Diane Kruger shines as sexy actress and undercover German Bridget von Hammersmark.  It is worth mentioning that Pitt's role as Lt. Aldo Raine from Maynardville, Tennessee is one of his most real and convincing characters he has ever played.  It is clear to see that Tarantino wrote the part for him.
Basterds is a WWII movie unlike any you have ever seen before.  It will have you clapping (if not standing in your seat cheering softly, like me) at the end of the movie.  Tarantino strikes gold yet again with a great storyline, a successful mix of drama, comedy, and violence, a fierce musical score, and a brilliant cast that lifts this movie over their shoulders and holds it high throughout its lengthy but deserved duration.
DISTRICT 9.  Presented by Peter Jackson, directed by Neill Blomkamp.  A masterpiece.  A true work of art.  Emotions, build up.  Edge-of-your-seat action, suspense.  Humans, aliens.  Peace, war, racism, segregation, gangs, slums.  Super-powerful weapons.  Gore, violence.  Strength, weakness.  Friendship, betrayal.  Father, son.  Fight or flight.  Team-work.  Flaw.  Rebirth.  Transformation.  Terror, fear, angst.  Power, manipulation, money, rations.  Dark humor.  Grounded.  Documentary-style.  Shaky-cam, angles.  CGI, RED camera, gorgeous scenery.  Perfect, stunning mix of reality (humans, surroundings) and CGI fantasy (aliens, mothership, weapons).  Sharlto Copley as Wikus Van De Merwe — raw talent.  Brilliant.  Superb.  Best movie of the summer.  Most original storyline, best sci-fi movie in recent memory.  SATISFYING.
Funny People is Judd Apatow's third film as director.  It is a detour from the hilarious "The 40-Year-Old Virgin" and "Knocked Up."  Although Funny People is a comedy on the surface, this film is very much a drama at its core.  So, let's call it a 'dramedy.'  Without giving much of the plot away I will scratch the comedic surface and touch upon the dramatic core.  Funny People starts on a rather depressing note when we find out that Adam Sandler's character is dying from a rare disease.  The movie follows a young comedian (played by Seth Rogen) who is striving to find success and Sandler's character, an aging yet still entertaining stand-up comedian.  When the latter character finds out that he is dying, he enters a depressive state, one that follows him throughout almost the entire movie.  His love interest is played by Leslie Mann (Judd Apatow's real-life wife), who had left him ten years prior and now has a family with a husband (Eric Bana) and two children (who are played by Judd and Leslie's real-life children).  All of these characters are funny in their own ways, and their interactions with each other bring out the comedy.  However, it will be the dramatic theme of the film that will be remembered when you leave the theatre.  Sandler's portrayal as an aging, sick, and dying comedian and person is superb, and the way he responds to a certain bit of news about half-way through the movie provides for a lesson to be learned about life.  In the end, Funny People is a movie more about life than comedy.  Still, though, it is very funny.  Go out and enjoy it, and learn that life and the people that care about you should not be taken for granted.
Comic Con 2009 in San Diego has come and gone very quickly.  Although much went on at the show over the four day span, I will summarize the panels I saw and the time I spent on the convention show floor.
The first movie panel I saw was Disney: 3D Panel.  At the panel three upcoming Disney movies were shown off: "Disney's A Christmas Carol," Tim Burton's "Alice in Wonderland," and "Tron: Legacy."  In sum, each movie is being made to be seen enhanced in 3D, and this will provide for stunning visuals and a great experience at the theatre.  All three films will likely become very popular over the next few months as the hype for them beings to gain momentum post-Comic Con.  Personally, I am most looking forward to "Alice in Wonderland."  I am a big fan on Tim Burton, and collaboration between him and Johnny Depp often leads to great filmmaking and exciting adventures.  The first official trailer (exclusive to Comic Con) looks amazing; the colors are vibrant, the soundtrack is perfect, and the acting looks to be supurb.  Disney has some great movies up their sleeves; I look forward with much anticipation to the upcoming 3D releases of these movies.
The second movie panel I attended was Sony Pictures Animation's "Cloudy with a Chance of Meatballs."  Directors Chirs Miller and Phil Lord are young, hip guys who had tons of fun making this classic children's book story come to life on the big screen.  With voices coming from the hilarious Bill Hader, Andy Samberg, and Anna Farris, "Cloudy" looks like a very fun film for young and old alike.  The animation has a cartoonish visual style to it with a mix of realism.  This imaginative tale of raining hamburgers and pancakes is something I am very much looking forward to seeing soon.
I attended one web series panel and one celebration of a past web series.  I sat on The GuildPanel which featured creator Felicia Day.  Season 3 of "The Guild" looks to be as funny, if not funnier, than the previous two seasons.  Felicia is leading the way in the evolution of how people watch original programming.  As TV shows make the move from the TV to the computer, things start to get tricky concerning money transactions and commercials.  Felicia keeps things simple by being sponsored by companies (Microsoft and Sprint), which allows her to reach different audiences on various mediums (Xbox Live, the Internet (MSN, YouTube) and share her creations for free.  "The Guild" is a very well written and hilarious web series, and I look forward to watching Season 3 and where "The Guild" will go from there in the future.
During late night at Comic Con, I sat in a room filled with tons of "Dr. Horrible Sing-Along Blog" fans and watched the entire screening of all three Acts and the DVD special, "Commentary! The Musical."  "Dr. Horrible" is a web series created by the brilliant Joss Whedon ("Buffy the Vampire Slayer," "Dollhouse").  It gained much fanfare when it was originally released on its website, available free to stream online.  The talented cast includes Neil Patrick Harris, Nathan Fillion, and "The Guild's" Felicia Day.  It is very, very well written and laugh out loud hilarious.  Watching the three Acts with many fans joining me in singing the songs and speaking the dialogue verbatim was very special.  Joss Whedon, and other "Dr. Horrible" contributors, revealed that they hold this series very close to their hearts and that they would be remiss not to continue it with a sequel sometime soon.
Then began the numerous TV panels.  I attended two new TV show panels and and five other show panels.  First up was "FlashForward."  I cannot reiterate this enough: FlashForward is going to be the next big network TV show.  It pulls off all the stops: a great plot-line, a talented main cast, renowned writers and producers, and a well-developed hype train with tons of followers already.  With Lost off the air (gasp!) after this season, ABC found its next "shrowded-in-mystery" show with FlashForward.  Next was the new Fox show called "Glee."  Glee is a very special show in that it is very difficult to compare it to anything else on air.  It incorporate various methods of storytelling including music and dance, involves many genres like drama and comedy, and it moves at an unconventional pace.  If something is expected to happen plot-wise, it is going to happen much sooner rather than later; this keeps things exciting and allows for new ideas and plotlines to form on a weekly basis.  After having watched the preview and premiere (Comic Con exclusive) episodes of Glee, I can assure you that this is a show you do not want to miss.  You have your CSIs, your reality shows…and now you will have Glee–a show that may very well invent its own type of genre and change the way stories are told.
I also attended TV panels for 24, The Big Bang Theory, Dollhouse, Lost, and Fringe.  24 Season 8 looks great.  Jack Bauer is back and there is a new threat, this time sprouting from the idea of possible world peace.  The second season of The Big Bang Theory will find Leonard, Sheldon, and crew funnier than ever and placed in more awkward situations that will lead to new directions  in the overall plot and relationships between the characters.  Joss Whedon's Dollhouse Season 2 will likely land Dollhouse much better ratings this time around as Joss has now had the time to introduce the main story arc.  Layers of the dollhouse will be revealed and images of a post-apocalyptic future will change the direction of the show (but will keep the original storyline intact).  Lost begins its final season this winter and the show's producers and cast members are excited for the big reveals ahead.  Everything will come full circle as Season 6 will harken back to concepts originally portrayed in Season 1, and we will see old characters revisit us in some form or other.  And then there is Fringe.  Fringe Season 2 will continue where Season 1 left off.  We will learn more secrets about the world of the alternate universe, and some characters will come to learn the truths about themselves as an oncoming war starts to brew.
On the convention show floor I visited many booths.  Some of them include video game booths like Microsoft, Sony, and EA; TV networks like G4, Fox, and WB; collectibles and figurines.  What I found most interesting on the show floor was the enormous showing of all the aforementioned booths and the lack of stations for what the convention was named after: comics!  There was a section towards the front of the show floor that contained many comic book booths and stations set up.  Also, many of the booths throughout the entire floor were showing off things inspired from comic books.  When you look at the big picture, though, what you come to find is that Comic Con has been taken over by TV networks, film studios, and other things that simply are not comics.  Granted, many of the movies and TV shows on the show floor and panels relate to sci-fi and other comic book-type genres.  No matter how you look at it, Comic Con has changed greatly from its original form.  For some, this change has had a negative effect on them.  They go to Comic Con for the comics and comic book-related material from DC, Marvel, and more.  For others (like me, in particular), I am highly enjoying the growth of Comic Con from a comics-only convention to a much larger venue that brings together fans of all mediums of entertainment that go beyond the comic book that include television, movies, and video games.  Comic Con has become a celebration of art in entertainment, and I am proud to be apart of it.
Michael Jackson is a true icon.  He revolutionized music, dance, and soul.  He questioned the status quo and forever changed the landscape of the music industry.  His unique vocal style and choreography brought us great music, slick dance moves, and entertaining tours and music videos.  "Jackson was an unstoppable juggernaut, possessed of all the tools to dominate the charts seemingly at will: an instantly identifiable voice, eye-popping dance moves, stunning musical versatility, and loads of sheer star power."  Thriller (1982) is the best selling album of all time, having sold between 100 and 109 million copies worldwide.  Some of my favorite MJ songs are found on Thriller.  They include Beat It, Billie Jean, and Thriller.  Although it scared the heck out of me as a youngster, the epic music video for Thriller is one that is so influencial, and I will never forget it.  I am a big fan of all genres of music, and we have MJ to thank for pushing the industry in the right direction.  People can say what they will about MJ, but let it be known than I will always remember Michael as the young star of the Jackson Five singing his ABCs, moonwalking his way to fame.
RIP Michael Jackson, King of Pop.
[Wiki; Quote via Steve Huey]
…or Megan Fox is Smoking Hot.  Michael Bay's Transformers 2 is a fun movie.  Fun = tons of explosions, transformers metal-on-metal action, Shia Lebeof running, lots of comedic scenes, and, of course, watching Megan Fox do her thing (look mighty fine).  The story itself is a continuation from the first Transformers film, obviously, and it involves the war between the Autobots and the Decepticons.  With humans stuck in the middle of it all, Sam Witwicky and his pal Optimus Prime are their only hope for survival.  If you go into the movie looking forward to great dialogue and Oscar-worthiness, you will be disappointed.  The trick to really enjoying this movie is twofold: go into it looking forward to having a good time andanticipating the hotness that is Ms. Fox.  If you follow this advice, you will highly enjoy Transformers 2.  Guaranteed.  Oh, and the CGI is stunning.
Seeing it in IMAX at the midnight showing also helped.  People (mostly comprised of Transformers fans) were hootin' and hollerin' the whole time, clapping, and whistling when you-know-who enters the scene.  Two memorable quotes from the showing: (1) "Yeah, Optimus Prime roooocks!!"  (2) [Megan Fox enters first scene] "This is the only reason why I'm here!"
Slim Shady is back.  It has been four years since Eminem's last studio album, Encore.  Where has he been, you ask?  Back in the summer of 2005, Eminem was forced to cancel the European part of his "Anger Management Tour" due to an addiction to sleeping pills.  Later, he re-married and then re-divorced his ex-wife Kimberly Scott andhe lost one of his close friends and fellow rapper DeShawn Holton (who was shot).  Due to all of this pain in his life, he "relapsed" and became addicted to many kinds of prescription drugs.  This was a very dark period in his life.  In 2007, he was hospitalized due to an overdose.  After taking a 12-step program to rid his addictions, it has been reported that he has been sober since April 2008.  And this is where the history lesson ends.  Look after the break (click "more…") for the full review. (Click here for more…)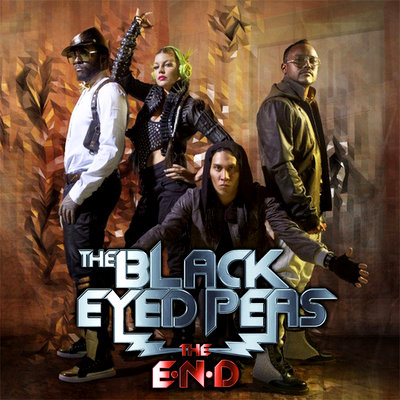 I just listened to the new Black Eyed Peas' album, The E.N.D, in its entirety.  It is a great collection of ecclectic beats and catchy, modern lyrics from will.i.am, Fergie, Taboo, and apl.de.ap.  Singles "Boom Boom Pow" and "I Gotta Feeling" are obviously big highlights from the album.  However, there are other notable songs that should be mentioned.  These include "Missing You," "Electric City," and "Now Generation."  The E.N.D. is very different from the first two albums from the Black Eyed Peas, in a good way.  The songs are built around autotune tweaks and heavy bass beats.  People could say the album was made to be played in clubs; although this is a valid opinion, I believe it is definitely good enough to be listened to on your iPod or blasted through your car stereo.  It is a fun album and worth a listen.  Click here to preview, purchase and download The E.N.D..  Check after the break (click "more…") for a bonus! (Click here for more…)
The dudes.  Andy Samberg, Jorma Taccone, Akiva Schaffer.  You know Andy from Saturday Night Live.  His two friends, Jorm and Kiv, are writers for the show.  Together they are known as The Lonely Island.
They started as writers for the MTV Movie Awards.  Fellow SNL cast member Jimmy Fallon discovered them when he hosted the MTV Movie Awards many years ago.  The rest is history.
The Dudes are known for their genius work in the SNL Digital Shorts.  It started with "Lettuce," hit a strong stride with "Jizz in my Pants" and "I'm on a Boat" (feat. T-Pain), and has let to their latest creations, "Motherlover" and "Cool Guys Don't Look at Explosions."  That lastest video was shown during the 2009 MTV Movie Awards, which Andy Samberg hosted.
Their debut comic album Incredibad is a must-buy.  Songs include "Dick in a Box," "Natalie's Rap," "Space Olympics," and others you may not have heard before, including "Sax Man" (feat. Jack Black) and their retrospective piece, "Incredibad."  Not only is every song funny, but each has its own creative hip-hop beat that beautifully and hilariously mocks the hip-hop and rap genres.  Utilizing auto-tune over their witty verses, the Dudes have created a unique work of art that stems from their personal lives and today's society.  Simply put, it is very funny, good music.  Preview and purchase it on iTunes here.
Check after the break (click "more…") for a large collection of some of my favorite songs and videos by The Lonely Island.  Also, be sure to check out their YouTube page for all of their work.  Some of their early videos (pre-SNL) are hilarious.  Keep it coming, Dudes. (Click here for more…)
"Pushing Daisies" is the most vibrant, colorful, over-the-top spectacular, and emotionally interesting television series I have ever watched.  The visual design, quirkiness, fast-paced dialogue, and music of every episode leaves you laughing and filled with all things happy when the murder cases come to a steady close by the touch of the Pie-Maker's finger.  The tension between Ned and Chuck not being able to touch brings you closer to the characters and creates such a unique connection between fictional people and real life.  If you haven't seen it or heard of it, do yourself a favor and buy Seasons 1 & 2.  Note: Bryan Fuller, series creator, has stated that he is working with DC Comics to release a 12-issue comic series that will continue and finalize the Pushing Daisies story.  And don't forget the "Pushing Daisies movie" rumor.
From the great words spoken by narrator Jim Dale: "At that moment, in the town of Couer d' Couers, events occurred that are not, were not, and should never be considered an ending, for endings, as it is known, are where we begin."  Pushing Daisies.
Ned the Pie Maker.  Chuck Charles the Dead Girl.  Emerson Cod the P.I..  Olive Snook the Itty Bitty.  Lily & Vivian Charles the aunts.  Digby the dog.  Narrator Jim Dale.  You will truly be missed. (Click here for more…)